Roofing, Siding, Windows & Gutters in Mitchellville
Heartland Roofing, Siding, and Solar is a trusted licensed roofing contractor that offers roofing, siding, windows, and gutter services in Mitchellville, and other cities nearby. We have an experienced staff and use the highest quality building materials to provide you with the best results. Feel free to reach out to us to schedule our services or request a free estimate.
515-219-4847
Our Areas of Expertise
At Heartland Roofing, Siding, and Solar, we specialize in a wide range of services. Such as
Our Roofing Services for both Residential & Commercial Properties
We take pride in offering comprehensive roofing services for both residential and commercial properties. We are equipped to handle a variety of projects, from small repairs to full roof replacements. Whether it's routine maintenance, leak repairs, or new roof installation, we guarantee to provide the best quality service that meets your specific needs and budget. 
Free Estimate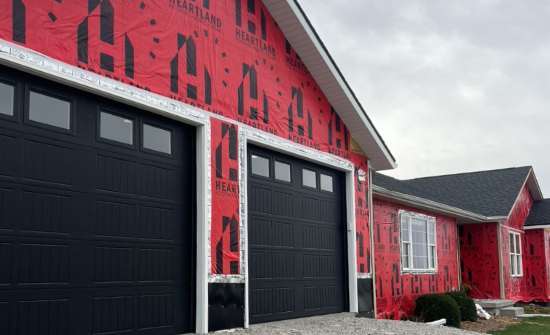 Siding Installation in Mitchellville
In Mitchellville, we offer a wide range of siding materials and styles to enhance the aesthetics and protection of your property. Our experienced team ensures precise installation, repair, and replacement to provide your property with a long-lasting and appealing exterior.
Casement Windows Replacement
Our window replacement services are designed to enhance the energy efficiency, aesthetics, and comfort of your home. We offer a variety of window styles and materials to suit your preferences. Whether you need a complete replacement or want a new window to be installed within the existing frame, we have the expertise to get the job done.
★ Customer Reviews ★
Gutter Installation & Repair Services
At Heartland Roofing, Siding, and Solar, we offer professional gutter installation and repair services. We ensure your property has an efficient gutter system that protects your foundation potential from water damage. Whether you need new installations, maintenance, or repairs, we can handle it all.
Trust Us for Roofing, Siding, Windows & Gutter Services!
Put your trust in us for all your roofing, siding, windows, and gutter needs. We're dedicated to delivering top-tier services that enhance the comfort and protection of your property.
515-219-4847